Mexican Billionaire Ricardo Salinas Says His Liquid Portfolio Is 60% Bitcoin
Mexico's third-richest man has upped his holdings over the years, he says.
By Mat Di Salvo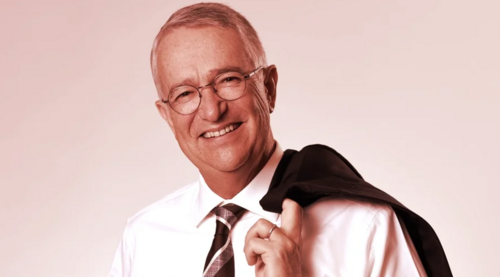 Ricardo Salinas is a big believer in Bitcoin.
Mexican billionaire Ricardo Salinas said today that 60% of his liquid investment portfolio is in Bitcoin.
Salinas is Mexico's third-richest man, and the world's 154th richest, with a net worth of $12.8 billion, according to Bloomberg. At the Miami Bitcoin 2022 conference today, Salinas said he doesn't own any bonds—instead preferring to invest mostly in Bitcoin.
This is up from 2020, when the business magnate admitted 10% of his portfolio was in Bitcoin—saying at the time that the asset "protects the citizen from government expropriation."
"I definitely don't have any bonds," he said today. "I have a liquid portfolio—I have 60% in Bitcoin and Bitcoin equities, and then 40% in hard asset stocks like oil and gas and gold miners, and that's where I am."
Salinas, who is chairman of Grupo Elektra, a home appliance and electronics retailer, has long been a Bitcoin fan. In October 2020, he posted on Twitter a list of book recommendations, including 'The Bitcoin Standard' by economist Saifedean Ammous.

Not long after, he admitted he held Bitcoin in his portfolio. And then the billionaire went full Bitcoin bro and changed his Twitter bio to include the biggest cryptocurrency by market cap—joining the likes of MicroStrategy's Michael Saylor and Skybridge's Anthony Scaramucci.
Salinas, who controls more than half of the Mexican motorcycle market, has since talked about Bitcoin frequently on social media.
And he isn't the only Mexican excited about Bitcoin in Miami right now. Earlier today, Senator Indira Kempis, a pro-Bitcoin politician who represents the State of Nuevo León, said she was going to propose making Bitcoin legal tender in Latin America's second biggest economy.
Though it wasn't clear how realistic the announcement was—and how much of it was just hyperbolic Bitcoiner bluster.

Tim Moseley