British Royal Mint sees gold bullion sales increase 8% in Q2, silver sales jump 47%
The paper gold market has struggled to find consistent bullish momentum as prices dropped nearly 7% between April and June. However, the physical market saw solid growth, according to the latest report from the Royal Mint.
Thursday, the British mint said that sales of its gold bullion coins increased by 8% quarter-over-quarter. At the same time, silver bullion sales increased 47% compared to the sales in the first three months of 2022.
The mint added that it continues to see strong international sales, with specific demand growing among American consumers.
"Internationally, growth has also been seen in all three metals, with a 52% increase in the amount of gold ounces being sold, a 58% increase in silver ounces sold, and a 67% increase in platinum," the Royal Mint said in a statement.
"We are famous in the U.K. for making coins and bars from precious metals and have developed a strong international base of investors. It's encouraging to see such strong international sales, particularly from the U.S. and we look forward to expanding globally, providing a range of products to appeal to investors," added Andrew Dickey, director of precious metals at The Royal Mint.
The latest report from the British mint appears to be bucking the trend of slowing sales among significant mints. The U.S. Mint sold 315,000 ounces of gold during the second quarter, down 26% from the first quarter.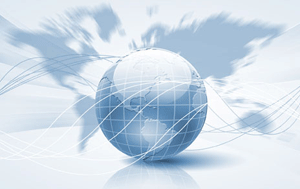 This is why gold is below $1,800 even as U.S. inflation hits a 40-year high at 9.1%
The U.S. Mint saw a demand drop sharply in June as it sold 52,000 ounces, according to the mint's revised data.
Meanwhile, the Perth Mint sold 244,737 ounces of gold in the second quarter, down 6% from 261,357 ounces sold in the first quarter.
Some analysts have said that the drop in bullion demand reflects nuances in the marketplace as higher premiums are pricing consumers out of the market. Premiums are high because of a supply and demand imbalance as bullion investors are holding on to the physical metal.
At the same time, analysts have said that the sharp drop in gold prices is expected to lead to an increase in physical demand. Thursday, gold prices dropped below $1,700 an ounce, hitting a nearly one-year low.
By Neils Christensen
For Kitco News
Time to buy Gold and Silver on the dips
Tim Moseley