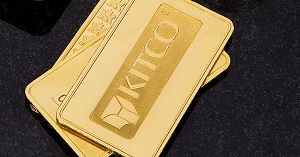 Gold prices can fall 4% in the near term, but its long-term outlook remains bullish – Natixis
Weak inflation pressures have pushed gold prices solidly back above $1,950 an ounce; however, despite Tuesday's gains, one international bank is looking for lower prices through the end of the year as the fear trade continues to fade.
In his latest gold analysis, Bernard Dahdah, precious metals analyst at Natixis, said that gold prices could fall another 4%, pushing prices back below $1,900 an ounce as geopolitical tensions in the Middle East stabilize and Israel's war with Hamas remains confined with Gaza's borders.
However, despite his near-term bearish outlook, Dahdah said he sees long-term potential for the precious metal through 2024 and 2025.
Our view is that even if a correction takes place, gold prices are expected to find support as the Fed starts cutting rates, which we think will be as soon as May," he said in the report. "Although we see gold prices retreating in the near term, the back of a long-term cease-fire that will eventually come, prices will still average $1,883/oz in 2024 and rise to an average of $1,918/oz in 2025."
December gold futures last traded at $1,968.10 an ounce, up nearly 1% on the day as investors continued to digest the latest Consumer Price Index report.
Tuesday's inflation data continues to support expectations that the Federal Reserve is done raising interest rates in this tightening cycle. October's CPI showed inflation rose 3.2% in the last 12 months. This was the weakest increase since December 2021.
According to the CME FedWach Tool, markets see a nearly 100% chance that the Federal Reserve will leave interest rates unchanged next month. Markets see the first rate cut coming in May, with a total of three rate cuts through next year.
Although the Federal Reserve is done tightening interest rates, it has signaled that it will continue to maintain restrictive rates for the foreseeable future to make sure inflation is on track to fall back to its 2% target.
In comments made at an event hosted by the International Monetary Fund, Fed Chair Jerome Powell said that the committee is "not confident" it has done enough to bring inflation down.
"If it becomes appropriate to tighten policy further, we will not hesitate to do so," he said during the event. "We will continue to move carefully, however, allowing us to address both the risk of being misled by a few good months of data and the risk of overtightening."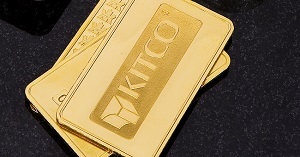 Gold is still undervalued at $2,000, will hit $2,400 next year – IG Wealth Management's Petursson
By
Neils Christensen
For Kitco News
Tim Moseley