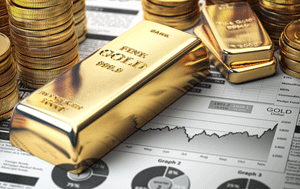 GOLD FIXES
For almost 100 years, the main gold benchmark price was set by the London Gold Fix. The price was determined in a closed physical auction among bullion banks. A price is determined after most buy orders matched most sell orders.
These auctions would take place twice daily, once in the morning and once in the afternoon in London, England.
However, the London Gold Fix shut down in 2015 and the responsibility for maintaining the process fell to the LBMA, which created the LBMA Gold Price on March 2015. The association shifted the price matching mechanism from a physical auction to an open electronic auction among its members.
The benchmark is still set twice a day at 10:30 a.m. and then at 3 p.m. London time.
There are thirteen participating banks, including the Bank of China, Bank of Communications, China Construction Bank, Goldman Sachs International, HSBC Bank USA NA, ICBC Standard Bank, JP Morgan, Morgan Stanley, Société Générale, Standard Chartered, The Bank of Nova Scotia – ScotiaMocatta, The Toronto Dominion Bank and UBS.
Tim Moseley