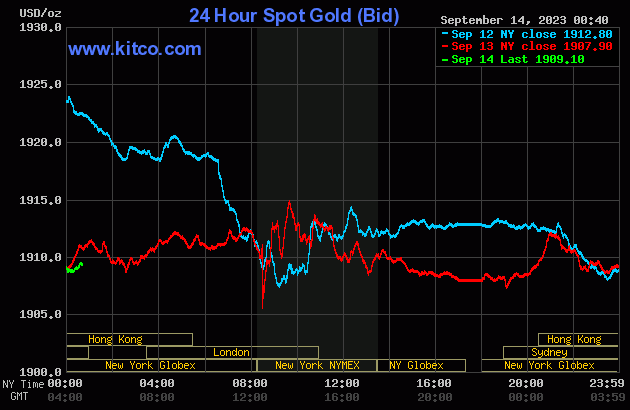 Gold, silver weaker after U.S. CPI suggests still-hawkish Fed
Gold and silver prices are modestly down in midday U.S. trading Wednesday. Although prices showed little reaction to a major U.S. inflation report that contained no big surprises, the data did fall into the camp of the U.S. monetary policy hawks. That's a negative for the metals markets. December gold was last down $3.60 at $1,931.50 and December silver was down $0.277 at $23.125.
If you have not done so, I encourage you to try out my new "Markets Front Burner" email report. I think it's one of my best products yet (free!) in my 40-year quest to help you become a better trader and investor. It's a weekly email report that highlights the latest developments in the marketplace, and how you can better manage those developments in your own trading/investing. Just try it for one week—I guarantee you will want to keep it coming. Sign up to my new, free weekly Markets Front Burner newsletter.
Today's U.S. data point of the week saw the consumer price index report for August come in at up 3.7%, year-on-year, with the core CPI up 4.3% in the same period. The CPI was expected to be up 3.6%, year-on-year, versus a 3.2% rise in the July report. The core reading in July was up 4.7%. The metals and the general marketplace showed little reaction to the numbers.
Said Nigel Green of the deVere Group right after the CPI report: "The Federal Reserve will hold interest rates steady in September, before hiking them again next time. Inflation heated up again last month in the world's largest economy, driven mainly by rising oil costs. This latest U.S. CPI data is unlikely to move the needle on the Fed's highly anticipated move to hold rates steady at their meeting next week, which has already been priced-in by financial markets." He added, "But the uptick in inflation gives the U.S. central bank extra reason to be hawkish moving forward. As such, we also expect the Fed will start to prepare the market for a rate increase at its November meeting."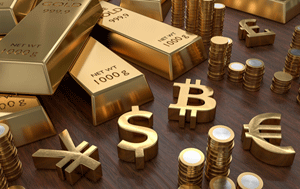 Gold shopping spree continues for Poland, Czechia and India, Uzbekistan also buys in August
The U.S. producer price index is out Thursday morning. The European Central Bank also holds its regular monetary policy meeting Thursday and is expected to slightly raise its main interest rate by 0.25 percent.
The key outside markets today see the U.S. dollar index slightly lower. Nymex crude oil prices are weaker and trading around $88.50 a barrel. The benchmark U.S. Treasury 10-year note yield is presently fetching around 4.3%.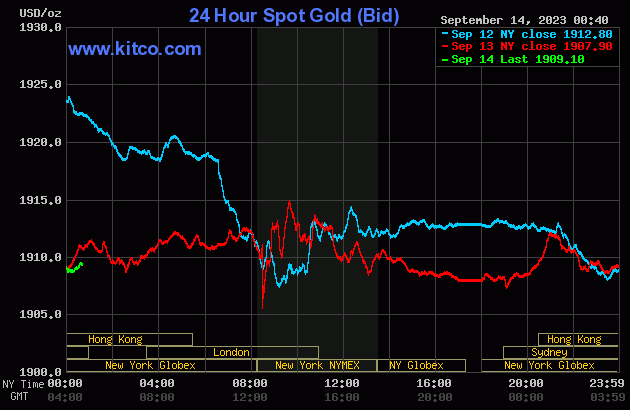 Technically, the gold futures bears have the overall near-term technical advantage. Bulls' next upside price objective is to produce a close in December futures above solid resistance at the September high of $1,980.20. Bears' next near-term downside price objective is pushing futures prices below solid technical support at the August low of $1,913.60. First resistance is seen at Tuesday's high of $1,947.50 and then at this week's high of $1,954.60. First support is seen at $1,925.00 and then at $1,913.60. Wyckoff's Market Rating: 3.0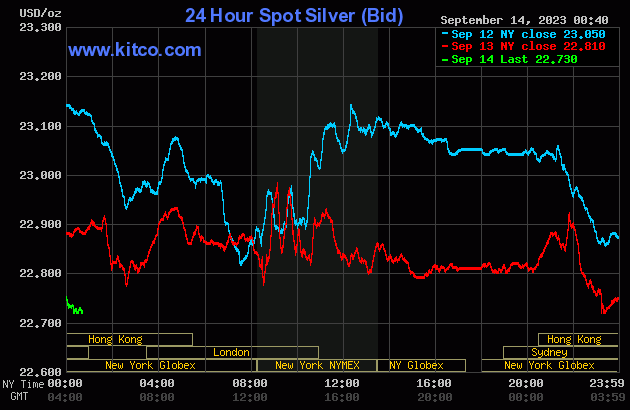 The silver bears have the overall near-term technical advantage. A bearish pennant pattern has formed on the daily bar chart. Silver bulls' next upside price objective is closing December futures prices above solid technical resistance at last week's high of $24.655. The next downside price objective for the bears is closing prices below solid support at the August low of $22.585. First resistance is seen at this week's high of $23.515 and then at $24.00. Next support is seen at $23.00 and then at $22.585. Wyckoff's Market Rating: 3.5.
By
Jim Wyckoff
For Kitco News
Tim Moseley