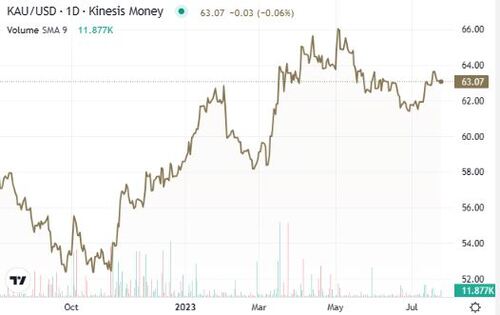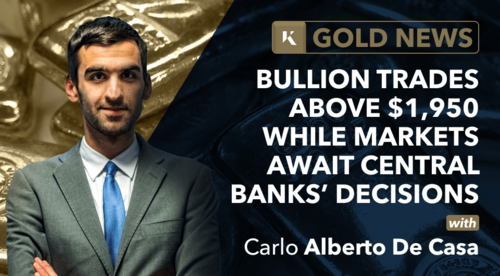 Last week gold jumped close to the psychological threshold of $2,000 before slowing down on Thursday and Friday, while the US dollar showed recovery signals. Despite this time, the price of bullion remained above $1,950. Overall, the trend for the gold price still appears positive. Investors are, once again, in a wait-and-see mode. Indeed, we have just entered a week with a very busy macroeconomic agenda that could break the recent low volatility scenario.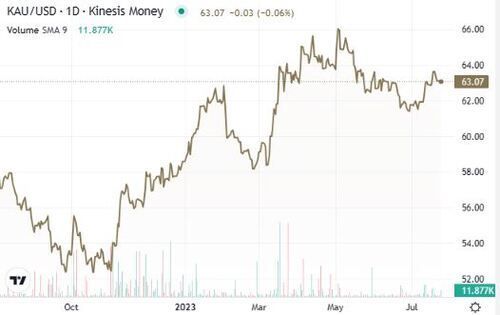 The focus will be on central banks, starting with the FOMC meeting on Wednesday, at which the Federal Reserve is expected to announce a rate hike from 5.25% to 5.50% after last month's pause. On Thursday, the European Central Bank will likely move in the same direction, raising rates from 4.00% to 4.25%, while on Friday morning, the Bank of Japan will hold its traditional conference. Any dovish surprise, particularly from the Fed, could be positive for gold, with good chances of seeing a new attack to the $2,000 mark. Vice versa, if the US central bank opens the door to new raises (after the one already expected by the markets), stocks and gold could be negatively impacted.
The week's busy agenda also includes the preliminary release of the US Q2 GDP and the initial jobless claim. Analysts expect GDP growth of 1.8% (compared to the previous +2.0%), while the jobless requests should remain steady or slightly grow. These data will be strictly monitored by the Fed for its next monetary policy decision and, of course, by gold traders looking for new catalysts that could help bullion continue its rally.
Tim Moseley