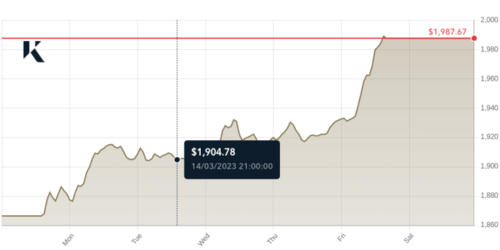 Gold Price Chart
View the live price for instantly purchasable physical gold bullion on our live charts, displaying data straight from the Kinesis Exchange
View the gold price over different time frames: a day, week, month or year for accurate, real-time pricing on allocated gold bullion in kilograms, grams or ounces.
Monitor the gold price against the value of currencies including British Pound Sterling (GBP), Euros (EUR) and US Dollars (USD).
Join Kinesis' easy-to-use online platform to purchase physical gold bullion at these live prices.
GoldSilver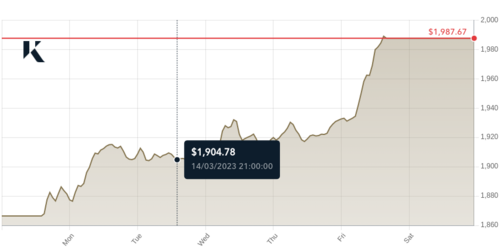 Accurate, up-to-the-minute pricing is essential for those interested in gold investing. If you're asking the question – how much is gold? At this very moment? Our charts let you determine the current value for physical bullion right now.
Live Gold Price
Last Year 5 Years ago 20 Years ago
Gold Price (Gram) $61.91 $42.28 $10.83
Gold Price (Ounce) $1925.54 $1315.16 $336.90
Gold Price (Kilogram) $61907.50 $42283.38 $10831.59
Updated with live market data from the Kinesis Exchange
Live gold pricing is aggregated across our vaults based in London, New York, Brisbane, Sydney, Toronto, Hong Kong, Dubai, Istanbul, Vaduz, Panama City, Zurich, Batam and Singapore.
Tim Moseley