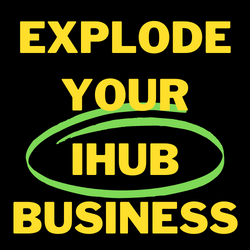 Several months ago I stumbled across a marketing system that has forever changed the way I operate on a daily basis. That marketing system is called iWebatool. It is unlike any other marketing system I have ever seen. iWebatool is jamb packed with all the capture pages, landing pages, videos, autoresponders, tutorials, etc. . . all the tools a marketer could ever need. The entire platform is designed to provide all those marketing tools to anyone who wants to use them but they have already been pre-built with several preselected opportunities. At this point in time, there are approximately 25 different opportunities that have been chosen by the CEO and his team of experts have built a complete marketing package for each one of those 25 businesses.
That's how the system operates. They don't go to all the trouble of building out those powerful marketing funnels, complete with professionally written followup emails, for just any opportunity. These 25 or so opportunities have been hand picked by the CEO himself. One thing I absolutely love about this system is that it is only $25.00 per month. And believe me, that is super cheap when you consider all the time and effort you save in building out the funnels themselves.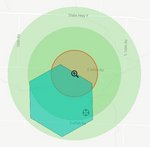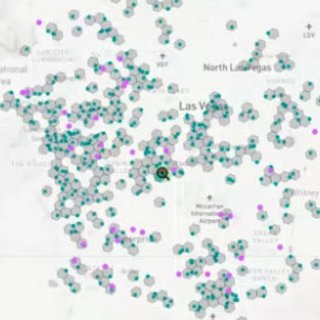 One such funnel was built (and is continually being updated and enhanced) for the iHub.Global business. As a matter this is his favorite of the entire group. This particular funnel is being used by marketers around the world and it is estimated that this funnel has been and still is instrumental in over 160,000 enrollees into the iHub.Global business.
iWebatool and Markethive have many similarities yet they are different in many ways. I love Markethive and iWebatool both. I feel they compliment each other nicely.
So if you have a iHub.Global business and you are struggling with enrollment, you may want to take a look at the funnel you could be plugging into for only $25 per month. Here is an example of what I am talking about: THIS LANDING PAGE IS DESIGNED TO GET NEW iHub.Global AFFILIATES FOCUSED ON THE RIGHT THINGS
The CEO gives multiple ZOOM meetings on a weekly basis. Some are specifially for iHub.Global business owners and the Zoom meeting on Monday is how to use the iWebatool Marketing System itself.
One last item, the CEO buys upwards of half a million clicks a year all from the same source and as a result he gets a massive discounted price per click. A perk that all members get when purchasing these high quality clicks is we also get to buy clicks at that massive discount which help enormously when it comes to building your list right there at iWebatool. Members also get to send daily broadcasts to their lists and I can attest that many signups for my various programs have come from the followup work I do from that list at iWebatool. I just can't say enough about how effective iWebatool is.
There are so many other items I could cover here but I will save those for another time. So if you are an iHub.Global business owner already that link above is for you but if you are not an iHub.Global business owner yet, then you need to CLICK HERE.
Tim Moseley
Tim Moseley