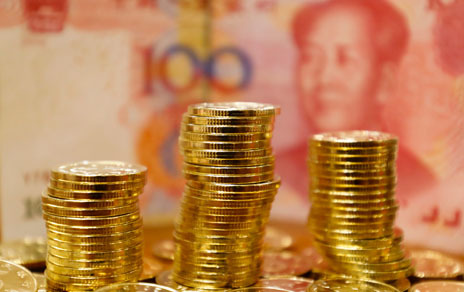 Chinese traders buy 17.5 tonnes of gold, but Western buying remains exhausted – TD Securities
Western investors continue to avoid gold; however, Asian and emerging market demand continues to dominate and support prices at a critical juncture.
In a report published Wednesday, commodity analysts at TD Securities noted that in the past week, Chinese traders bought around 17.5 tonnes of notional gold.
In an interview with Kitco News, Daniel Ghali, senior commodity strategist at TD Securities, said that while they don't know the exact reason behind the purchases, they did coincide with buying momentum in the yuan as the People's Bank of China sold U.S. dollar and bought the yuan.
"Chinese traders continue to add to their gold holdings, extending a period of massive accumulation of gold, even as the yuan halts its appreciation," Ghali said in Wednesday's note.
Regardless of why Chinese investors bought gold, Ghali said it's another example of how Asian and emerging market central bank demand has transformed the marketplace this year.
"We do think this unexpected demand is one reason why gold prices have outperformed, given where the U.S. dollar and bond yields are," he said.
Although China has been a solid source of demand for the precious metal, Ghali said that the latest consumption remains highly speculative and unlikely to be the start of a long-term trend.
Ghali said that the missing piece for higher gold prices remains Western investment demand. He added that prices could fall back below $2,000 an ounce in the near term as safe-haven buying has been exhausted.
However, long-term TDS remains extremely bullish on gold. Ghali said that the bank sees record gold prices by the first half of next year.
"We expect Western investors to continue to ignore the gold market until the U.S. falls into a recession in the first half next year, which forces the Federal Reserve to aggressively cut interest rates," he said.
Gold needs to break above $2,010 for prices to have a chance at ATHs
By
Neils Christensen
For Kitco News
Tim Moseley